TOP 6 MARVELING REASONS TO CHOOSE "FLATTER ME BRA"
TOP 6 MARVELING REASONS TO CHOOSE "FLATTER ME BRA"
Women indeed have much to consider when buying and looking into their next fashion purchase. And even though a bra seems like one of the least essential items to women's outfit just because it's been the one constant in the wardrobe, it's quite an important item to take into consideration. Bras are much more than a flattering item to the eyes; they also add more to the physical appearance as well.
Choosing the appropriate bra starts with pinpointing the body structure. You'll then want to choose a bra that best complements your body type. Remember, always strive for something that looks great and feels great. For those with smaller breasts who are looking to enhance the appearance of the breast size, then you might consider getting a half cup size bra. This cupped Namshi bra version will help boost the breasts to a perkier level. Naturally, this boost will also give the breasts better form. Additionally, those with smaller breasts may be interested in increasing the appearance of their cleavage. A ''flatter me bra'' will efficiently enhance your cleavage with great style.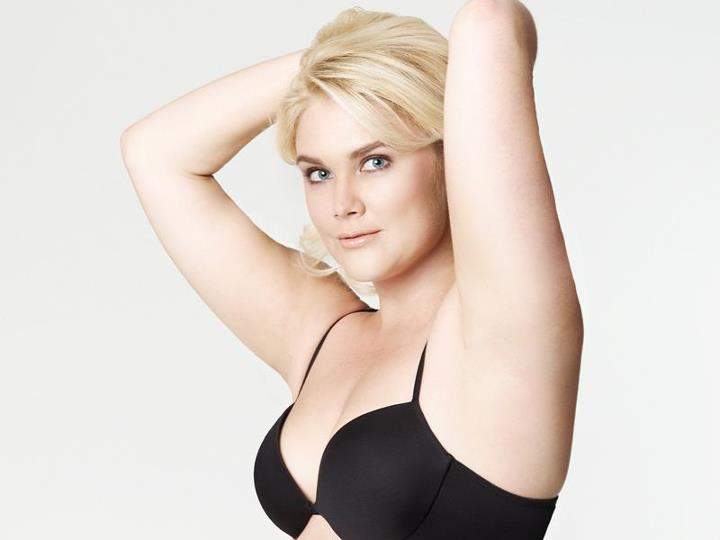 Now let's jump in and learn some marveling reasons to choose a ''flatter me bra'' that won't disappoint.
1. Choosing the Right Size
If you are wearing a cup specific bra, you shouldn't be spilling out of the cups, but the cups also shouldn't be gaping.
The side straps shouldn't delve into your shoulders, and the back strap shouldn't be inching up throughout the day.
Getting it just right is tough because you can't trust the size you were some months ago, and size is different in brand and country.
2. Buy it at the Right Time
You have to keep that in mind when figuring out how to choose a flattering bra that works for you. What fits you some months back might probably not fit you again.
3. Choose the Highest Budget Quality
Wearing a high-quality, flattering bra will make you feel like the beautiful woman you are, instead of a bust-full bra that hasn't showered for a few days.
4. Choose the Perfect Style
The perfect style for you is going to depend on a lot of factors: timing, breast size, wardrobe, etc.
5. Comfort and style
You no longer have to do without style or sensual for comfort. There are so many brands and styles of bras out there that are cute, sensual, stylish and comfortable! So it's advisable always to wear the one that fits and allows you to express yourself for any occasion! Have some fun with it and see where it takes you.
6. Determine your cup size
Believe it or not, many women, if not most, walk around with the wrong bra cup size. To find the right size, first measure around your rib cage right under your breasts (for those with larger breasts, you need to lift them and place the measuring tape directly under them). This will give you the under appropriate bust cup size measurement.
About The Author
Rachel Stinson has always had a knack for writing, food, fashion, and places. Blogging has combined all four for her with an added bonus of enthusiastic audiences. She expertly analyzes real estates, restaurants and online fashion stores with respect to pricing and people involved and can express her opinions in an unhesitant, engaging manner for all matters